Support the Tor network!
Nos Oignons' annual budget is currently around 15,000€. We spend on average 200€ per relay per month. A 10€ donation covers about a day and a half of one relay.
Financial state1
An oignon represents one month of operation2.
Whenever we have funding for more than 6 months, we try to start a new exit node. Below 3 months, we shall have to close an existing relay.
---
Posters and postcards
In the spirit of our 2018's campaign, we'll still send you goodies to thank you for your donation.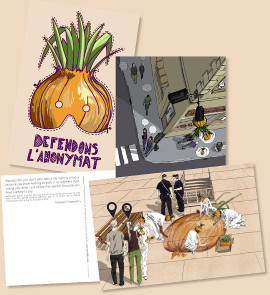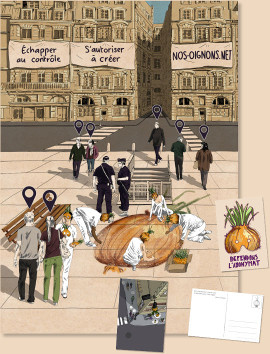 ---
Donate by credit card
Donate by wire transfer
You can get our wire transfer address (IBAN) by writing an email to our answering machine.
Most banks offer to setup periodic wire transfers. They surely help us plan the funding of the nodes better.
Using bitcoins
Give 5€ using Bitcoin Give 10€ using Bitcoin Give 25€ using Bitcoin Give 50€ using Bitcoin Give 100€ using Bitcoin Give 200€ using Bitcoin
In person
Members of Nos oignons are often present at public events to receive in person donations. Invite us!
How is the money spent?
Every year, we publish a financial report with details on how donations have been used:
---